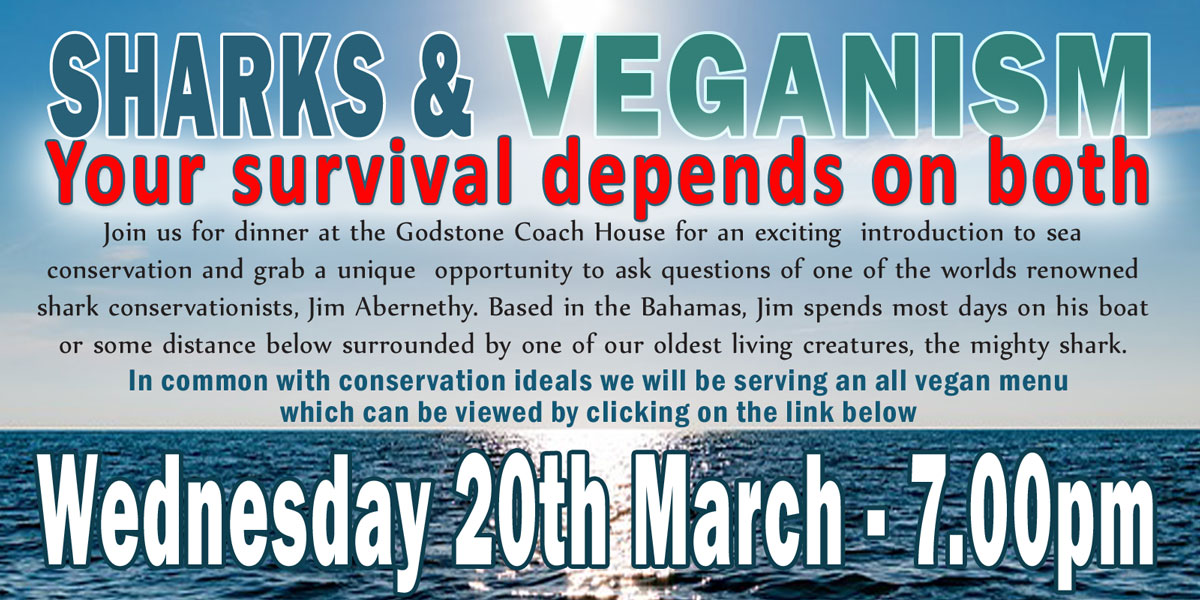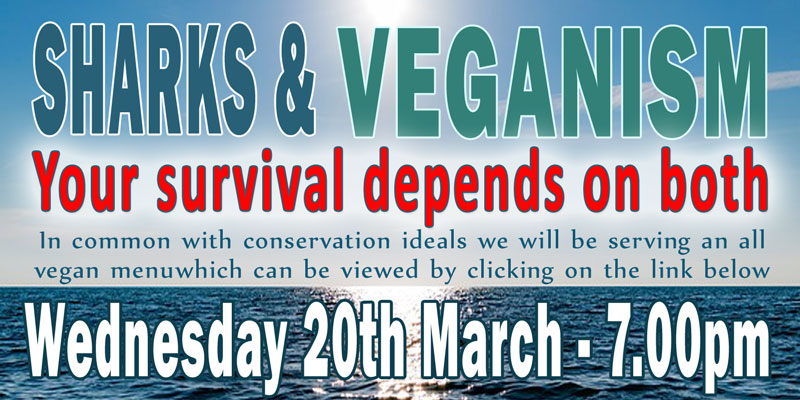 Bobbie Whale provides a short introduction to the event when she echoes legendary ocean researcher Sylvia Earles TED prize wish that we will "join her in protecting the vital blue heart of the planet" by sharing astonishing images of the ocean and shocking statistics of its rapid decline.
Louise Simpson of Surrey Vegan Events will discuss how we can improve our habits to protect our planet and the broader benefits veganism brings to our oceans conservation with some facts that will astound you and others that will blow some of the myths out of the water… pun intended !
From the highly acclaimed Australian documentary Series 'Tales By Light' The Episode 'Misunderstood Preditors' (Approx 27mins), explores the wonder and majesty of sharks through the eyes of professional photographers including Jim Abernethy and Eric Cheng. A truly amazing experience.
Jim Abernethy is an award winning conservationist, photographer, author, documentary film maker and public speaker who has dedicated his life to wildlife conservation on both local and global levels.  A great opportunity to talk with one of the the most prolific modern day conservationist
Book your table now. This will be a popular event with limited capacity